VIP Bonus Downloads
July 2010 - Bonus Album!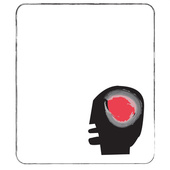 Mikky Ekko
Strange Fruit & REDS EPs
Nashville-based singer/songwriter Mikky Ekko's voice has a dynamic quality similar to the late Jeff Buckley, and his EPs Strange Fruit and REDS provide those pipes with perfect playgrounds. Strange Fruits, Ekko's debut, is completely cohesive but still manages to surprise; the placid backing harmonies of "Sad Eyes," with Ekko at the helm, make it sound like a reverent hymn, and "It's Only You" leads with a rousing drumbeat and ends with a gospel-esque choir refrain. Ekko's latest release, REDS, bears the same intriguing qualities but is polished and more sultry, especially on "Secret To Sell," where Ekko's vocals slow-dance with the track's dreamy, languorous melody — Kasia Pilat
These MP3s are encoded at 192kbps.
Track Listing
Strange Fruit - Only In Dreams

Strange Fruit - Sedated

Strange Fruit - Sad Eyes

Strange Fruit - Its Only You

Strange Fruit - I Love You (I Always Have)

REDS - Come Out And Die

REDS - Secret To Sell

REDS - Who Are You, Really?
Download the Bonus Album
Previous Bonus Downloads