VIP Bonus Downloads
March 2009 - Bonus Album!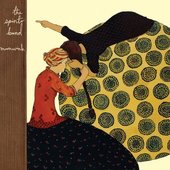 The Spinto Band
Moonwink
The Spinto Band has become known for crafting infectious songs brimming with frantic energy. On their sixth album, Moonwink, the follow-up to 2005's Nice and Nicely Done, the Delaware-based indie act continues the tradition with a healthy heaping of horns, driving drum beats and unusual orchestration. But just when it all seems a bit too overwhelming, the sextet alternately channels its quirkiness into ear-defyingly simple pop songs like "Ain't This The Truth" and "Pumpkin's And Paisley." — Liz Stinson
Worried about sound quality? Don't be. These MP3s are encoded at 320kbps, the highest quality allowed by the MP3 standard.
Track Listing
Later On

Vivian, Don't

Summer Grof

The Carnival

Needlepoint

The Cat's Pajama's

They All Laughed

Pumkin's And Paisley

Ain't This The Truth

Alphabetical Order

The Black Flag
Download the Bonus Album
Previous Bonus Downloads