20 Signs of Life in 2002
Number 6 - Beck - Sea Change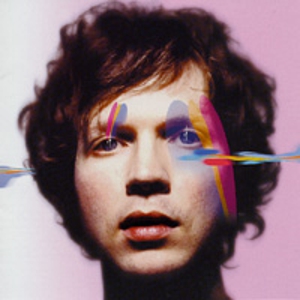 If ever there was an apparent prototype for one-hit wonderdom, the disheveled 23-year-old Beck Hansen appeared to be it in the spring of 1994, when he rode a roughly thrown-together merger of incessantly catchy acoustic guitar loops, hip-hop beats, and stream of consciousness poetry to the top of the pop charts. An unlikely a candidate for mainstream success, the release of Mellow Gold displayed a previously unthinkable, fearless and revolutionary amalgamation of rock, country, rap, psychedelia, noise and clever junk culture references. Beck almost seemed a crass media stereotype, a surreal symbolic summary of all of the Generation X slacker apathy and cultural estrangement then assumed to be bubbling beneath the surface of the rootless generation's superficial angst.
Any doubts as to Beck's artistic legitimacy were obliterated two years later when the definitive Odelay arrived, confirming his genius and providing an unlikely bridge between the pedal steel guitar and the turntable, Willie Nelson and the Wu-Tang Clan, the ghetto and the barn. By decade's end, he had smashed more boundaries in his body of work than any other artist, leaving entirely unique tracks on the pop music landscape.
Still, despite the presence of the more restrained country and blues found on One Foot in the Grave (1994) and the space-folk of Mutations (1998) in Beck's catalogue, a certain sense of wide-eyed naiveté has never quite lifted from his music. As much as the sexed-up Midnite Vultures (1999), an album of soul, funk and hip-hop hopelessly set on "vibrate," attempted to shake off his gawky teenager persona, Beck still seemed like an innocent ingénue at the end of the day. No matter his songwriting's inherent gravity, to imagine any real seriousness in a man who had produced so much satire seemed inconsistent with his persona. With the release of Sea Change, Beck finally appears to have found the maturity that all the shape-changing and genre jumping couldn't produce. And all it took was a broken heart.
By far Beck's most dour release, Sea Change documents the end of a long relationship and marks his arrival to the elite of traditional singer-songwriters. Positively reveling in exhaustion and defeat, he strains to usher in a new era with the opening tinkling keyboards and lonely acoustic strums of "The Golden Age," only to slump into an admission that "these days I barely get by/I don't even try" by the first chorus. With the lonely piano, ghostly pedal steel and sad minor-key changes of "Guess I'm Doing Fine," he tries to brush off his disaffection, but the attempt is only half-hearted, and the listener knows better. Broken and hopeless, these songs are the kinds the pedal steel was made for, perfectly marrying Beck's long courtship of the root elements of country and blues with his distinctive sense of modernity. Wrapped in Nigel Godrich's arrangements -- a whirling wind tunnel of laser beams and spiraling strings -- tracks like "Lonesome Tears" and the majestic "Little One" lend drama and depth that accentuates the singularly haunted essence of the album.
Where Beck once formerly flirted with conventions of the American folk tradition, borrowing liberally from the imagery and song structures of artists like the Carter Family and Jimmie Rogers (the folkie equivalent to sampling), songs like the twinkling folk-pop of "Lost Cause" and the solitary chord changes of "It's All in Your Mind" move past simple emulation and attain a unique resonance all their own. The art of understatement fully mastered, something previously diluted by Beck's fondness for surreal metaphor, his lyrics now drop with deliberate intensity and unassuming precision. Having long-since dropped a rather infantile obsession with such arcane subjects as satanic tacos and bug infestations, tracks like "Round the Bend" approach a Nick Drake-ish elegance and ultimately make it hard to reconcile this character with the break-dancing hipster persona of the past.
The counterpoint to that considerable accomplishment, however, is that this album features there nothing even remotely genre-bending or revolutionary, aesthetically speaking, nor does it even feature the eclecticism heretofore marking all of Beck's releases. The unrelenting dark mood gives the album an enormity and focus unattained even by Beck's previous best work -- timeless and profound. Of course, should this album signal the end of Beck's more carefree and eclectic recordings, it would be a shame. Few artists have been able to cover as much ground in so short a time, but most impressively, for the boy wonder who seemed unlikely ever to grow up, Sea Change is believable to every word, ultimately revealing Beck's transformation from cut-and-paste genius to mature auteur -- his most impressive feat yet.