20 Signs of Life in 2002
Number 7 - Joseph Arthur - Redemption's Son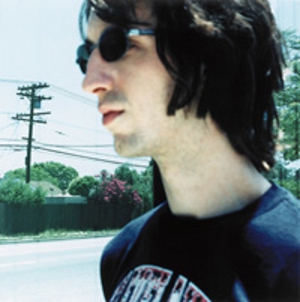 "Pick-up laundry. Check. Buy bread. Check. Drop dog at vet. Check. Get Joseph Arthur's latest CD…." Some items seem to stay perpetually on my to-do list. I still haven't watched the entire Godfather trilogy, and I'm embarrassed to admit my lack of Wes Anderson knowledge. My Townes collection is still woefully small. The personal music and video collections have as many guilty gaps as guilty pleasures. What's a busy, media-saturated boy to do?
Until recently, Joseph Arthur was on that list. Even after a couple of acclaimed T Bone Burnett-produced recordings, I knew his work by reputation only. Now I can replace "Get latest CD" with "Get back catalog."
On Redemption's Son, Arthur delivers passionate excavations of the soul in an infectious potpourri of sounds. The comparisons run from Beck and Flaming Lips to Cohen and Jeff Buckley. Trampoline-era Joe Henry is perhaps the best comparison. While not yet possessing Henry's lyrical craftsmanship, Arthur has infused traditional songwriting and themes that are both intensely personal and much larger-than-self with nicely variegated alt-pop-rock sounds.
What elevates this CD above his more experimental counterparts is his intense introspection. Arthur's lyrics reflect a person scanning the horizon for any signs of life he can find. "Is there a chance to be redeemed?" he sings in the prayer "Dear Lord." The title song and "Blue Lips" deal with the aftereffects and existential implications of the deaths of loved ones. Bittersweet reflections on romance abound, and usually reverberate clear to the soul.
But Arthur can also revel in the joys, as in "Let's Embrace:" "Come up to my place / And then let's embrace / And then let's replace / Our fear with our faith … I think the sun is shining on me / I can feel it / God's eyes are looking down on me / I will reveal it."
The album ends with a fitting mixture of despair and hope: "It's always hard to admit / Most days you feel like you don't exist / Temptation sneaks past your fists / Until the devil won't let you resist / Oblivion is what you want …But you've been loved / You've been loved."
Others Tagged With