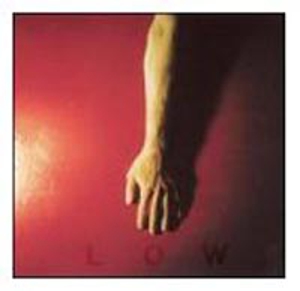 When I first heard Low—specifically their 1995 sophomore release Long Division—I enjoyed their slow, minimal sound and pristine execution, but I wondered how long they could mine the same sonic territory without repeating themselves or painting themselves into a corner.
As it turns out, they've mined it longer and more effectively than I could have imagined seven years ago, as proved by Trust, their sixth full-length record.
Low's trademark is languorous, clean, electric guitar, the intertwining vocals of husband-and-wife Alan Sparhawk and Mimi Parker, and mixes so sparse you could drive the Polyphonic Spree's tour bus through them.
When the band hit the scene, they were often compared to others like Codeine and the Scud Mountain Boys who employed a similar slowed-down, minimal approach. Sparhawk once jokingly dubbed the genre "slowcore," and the label stuck.
Low's previous album, Things We Lost in the Fire, found the band pushing the boundaries of their self-imposed sound, with additional musicians, left-of-center production choices and a few tempos above their usual crawl.
Trust, by contrast, finds the band consolidating its strengths to great effect, spending most of its time exploring the gorgeous, crystalline minimalism it does best. But by now, the approach sounds less like a gimmick and more like the only way these songs should properly be played.
"John Prine," a song about failure and revenge, builds to a chorus of "sha-la-las" sung against the backdrop of a single guitar. The song requires and then rewards the listener's full attention with a shattering emotional impact.
The "La La La Song," in keeping with its name, hits the ear as a happy-go-lucky tune, complete with handclaps and a major-key melody. But the lyrics reveal the happiness as cold irony: "All these years you've been speaking without breathing / spinning closer to the sun / had your way with an unsuspecting public / little threads are all it takes / la la la la"
Like Pedro The Lion, a band with whom it toured, Low begins with a religious point of view (Sparhawk and Parker are Mormons) and uses it to explore the implications of that perspective, including the dark side of human nature.
"Canada," one of the album's few up-tempo tracks, uses America's northern neighbor as a metaphor for man's inability to take anything out of this life. "You can't take that stuff to Canada," Sparhawk sings over an insistent, fuzz-bass riff.
Trust isn't an album for every occasion, especially not the next party or family gathering. It doesn't have a particularly good beat, and you can't dance to it. But for those who enjoy the deliberate approach of bands like Sigur Rós (which owes a lot to Low) and for those who appreciate songs of unsparing emotional honesty, Trust is worth seeking out.