The Wallflowers - Live at the House of Blues
Hollywood, Calif. (2003)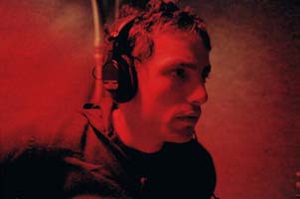 The Wallflowers' appearance at the Sunset Strip's House Of Blues club was a homecoming of sorts, since most of its members are from the L.A. area. Bandleader Jakob Dylan appeared to be genuinely surprised by the warm reception he received from this usually more jaded industry town audience, and this appreciation came across distinctly when he thanked them all at the end of the show. Drawing the set list primarily from its new Red Letter Days album, the band provided tight musical backing for Dylan's smart lyrics.
Although the members of The Wallflowers have never sounded less than professional, they haven't ever come across as what you might call the most surprising or original unit on the concert circuit. Rarely, for example, do they stretch out with any unexpected instrumental solos, or play fast and loose with the original recorded arrangements of their songs. Unlike the elder Dylan's live experiences, it's never difficult to immediately guess each song they're beginning to play after only a few notes. Additionally, some of their influences are just a little too close for comfort. In concert, for instance, the guitar riff that introduced the song "Three Marlenas" was almost exactly like that of The Velvet Underground's "Sweet Jane." One was even half-expecting the band to segue into the old Lou Reed classic, so as to turn this musical relationship into a live medley.
Nevertheless, Dylan retains an undeniably charismatic presence when he performs. He may stay on key more often than his old man ever could, but he moves just as awkwardly and also sings in an appealingly similar rasp. And in the place of shear aesthetic vocal beauty, Dylan mixes natural warmth with his empathetic songs, evinced on the endearing "If You Never Got Sick." Additionally, he sounds just as comfortable in more poppy moments, such as on the memorably melodic "See You When I Get There." Both of these songs, by the way, were taken from the band's new album, which shapes up as one of its better—if not most commercial—efforts.
Tonight's show featured a mixture of chunky guitar work, soulful organ fills and spirited singing. It was a solid, yet unspectacular performance. The group departed the stage on a high note after a rollicking rendition of "The Difference," making the audience wish there'd been more of such memorable moments. Warren Zanes, formerly of The Del Fuegos, preceded The Wallflowers, accompanied only by a second guitarist and some pre-recorded beats. He never seemed to mind that the audience couldn't stop talking during his acoustic set, which is a shame since songs like "Everybody Loves You" and "Sidewalk Sale" from his new Memory Girls CD, are filled with delightful storytelling.