R.E.M. - In Time: The Best of R.E.M. 1988-2003
Warner Bros.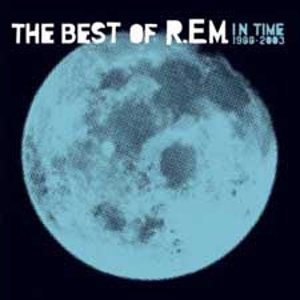 R.E.M.'s new "greatest hits" collection is noteworthy for a few reasons. In addition to being the occasion of their first North American tour since 1995, Michael Stipe and Co. provide a glimpse into what's coming for a band whom many, including Bono, desire to see become more active—to appear to care again.
The real reason to pick up In Time are the two new songs: "Animal" and "Bad Day"—featuring the vocal tempo of "It's the End of the World" with music that is classic R.E.M. (it was partially written during the making of 1987's Document). "Animal" is a big-sounding rocker that would have been at home on Monster. "All the Right Friends," recorded for the Vanilla Sky soundtrack and probably new to most fans, is just as significant—a song with signature Pete Buck Rickenbacker and Stipe vocal style that's blissful time travel to the early '80s.
Other inclusions, which were all "hits somewhere in the world" as Stipe notes, are clearly meant to help the wandering flock understand that R.E.M. continued to make great music throughout the '90s—and they did. R.E.M. appears ready to take up Bono's challenge and address the hopes of American fans—to become the R.E.M. we love again. This is without a doubt good news.