20 Signs of Life From 2003
3. Erin McKeown - Grand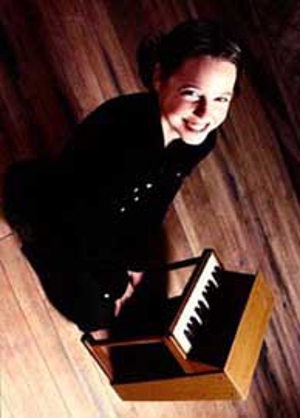 The blonde, frighteningly gorgeous captain of the cheerleading squad isn't always a superficial ditz; sometimes she's the fun, well-read, valedictorian of her class as well. But it's easy to succumb to stereotypes, regardless of how worn-out they may be. The same applies to pop music. When an artist displays a knack for crafting bright, sunny tunes with eminently singable choruses and radio-groomed hooks, I find myself expecting less than brilliance in the lyrics department. Erin McKeown's Grand offers yet another reminder of what happens when you assume.
Armed with prodigious talent on a slew of instruments—guitar, banjo, mandolin, bass, drums, piano, organ, accordion, to name just a few—McKeown exhibits an equally sweeping knowledge of musical genres, due in part to her degree in ethnomusicology. Grand tackles folk, swing, jazz, lounge and electronica with equal aplomb, wrapping literate tales of mid-20th century Show-Biz culture in polished 21st-century arrangements. Her ever-confident vocal delivery invests these songs with a swagger that perfectly suits an album anchored on the persona of legendary performer, Judy Garland.
In the record's closing track, "Vera," McKeown sings, "I'm waiting alone for a friend / A helluva poet / A Hollywood type / Who turns up the words / On their end." The friend? Perhaps Garland's ghost, the specter inspiring (haunting?) this collection of heady, dizzying pop sweetness.
Others Tagged With