John Keane Studios - Athens, Georgia (1990)
R.E.M. - Out of Time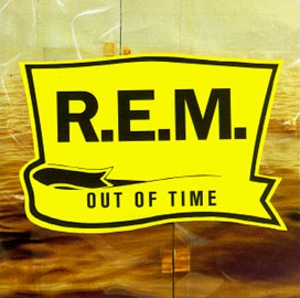 It's strange to think so many incredible albums have been recorded in this little white, wood-panel house—brick front porch, bench swing, wind chimes and all—in this quiet residential neighborhood in Athens, Ga. But over the last 20 years, luminaries like R.E.M., Billy Bragg, Cowboy Junkies, Uncle Tupelo, Drivin 'N' Cryin, Bloodkin, Indigo Girls, Taj Mahal, Robert Earl Keen, and Vic Chesnutt have each left a little mojo behind after seeing their visions realized here. You can feel it radiating from the soundproofed walls.
Inside John Keane Studios, the founder/head honcho himself is spending a sunny April day mixing Widespread Panic's latest live album. As Keane slides his swivel chair across the worn hardwood floor of the control room, a familiar voice floats down the hallway—Bill Mallonee is upstairs in Studio B, laying down acoustic guitar and vocal tracks for his new double-disc. His former outfit, Vigilantes of Love, cut both Killing Floor and Blister Soul here.
Keane says a big part of why people want to record at his studio is that the environment is more relaxed and conducive to creativity. "Commercial studios are more like industrial parks, more like doctor's offices," he says. And perhaps another draw for Keane's studio is R.E.M. guitarist Peter Buck, who's produced many an artist here. One time, about 12 years back, he brought along his friends Jeff Tweedy and Jay Farrar to cut a little acoustic record called March 16-20, 1992. "It was an amazing group of musicians," Keane says of the Uncle Tupelo sessions. "They had those songs down, to the point where they only had to play 'em once or twice. Most of the songs were just them all sitting around in a circle, doing it live."
But perhaps the most important sessions Keane was ever party to were for R.E.M.'s landmark album, Out of Time. "One of the most amazing moments I've had here," Keane says, glancing through the open door into the multi-colored Christmas-light glow of Studio A, "was when Michael Stipe cut the vocals for 'Losing My Religion.' It was one of those moments where everything comes together. Chills ran up my spine when I heard it. I just knew it was going to be an amazing song, and that it would be a lot of people's favorite."
The band went on to spend six weeks at Keane's studio, sweetening the album's soundscape by adding complex harmonies, diverse instrumentation and the work of unmistakable guest musicians like The B-52's' Kate Pierson and rapper KRS-1.
Reminded of his impressive résumé since the studio opened in 1981, Keane says that—no matter the band—there's a common sound to many of the records he's worked on. "Part of it is because people use a lot of the instruments I keep here—a couple Martin D-28 [acoustic] guitars, a Hammond organ, my own drum kit, a 12-string and all sorts of telecasters … If you listen to an Indigo Girls or Bill Mallonee or R.E.M. record, it's the same guitar, the same Martin D-28 with the same microphone on it."
To read about other classic sessions and the studios that shaped them, take a look at our feature, Just For the Record.