Standing By Words
Wendell Berry's Unique Vision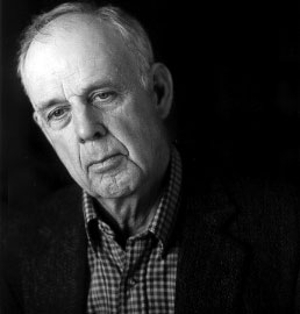 Last issue (Paste #9), I expressed some reservations with The Middle Mind, in which Curtis White attacks American middlebrow-intellectual culture's vapid consumerism, specifically, for failing to guide us in the struggle against impending ecological collapse. White's anger is illuminating; alas, more illuminating still are the solutions he proposes, which amount to little more than a chapter-long series of vague gestures toward "changing the American imagination."
It's telling when a sensitive, gifted writer like White identifies a mentalistic answer to an obvious difficulty of bodily life. In fact, to hear poet-farmer Wendell Berry tell it, White's confusion is just what one should expect from a culture full of "hatred for the world … exemplified both by the wish to exploit it for the sake of cash and by the willingness to despise it for the sake of 'salvation.'" In such a culture, even those concerned for the earth's fate are hamstrung, "expending themselves utterly in the service of political abstractions," forgetting that "the discipline of thought is not generalization; it is detail, and it is personal behavior."
The quotes above come from Berry's first two books of essays, The Long-Legged House (1969) and A Continuous Harmony (1971) (both recently reissued by Shoemaker & Hoard). His essays constitute some of the clearest thinking in modern American prose and are passionately directed toward the question of how humans can live as humans—not as wage slaves or "consumers." His essays are concerned with permanent and enduring questions, and thus—by holy paradox—are uniquely fresh and surprising.
Consider "A Secular Pilgrimage," which can most easily be summed up as an exegesis of poems by A.R. Ammons, Denise Levertov and Gary Snyder. Unlike the typical tenure-obsessed academic, Berry does not subject these poets to the latest critical method but treats them as living testaments, connected to specific places and communities, to earlier poems (by Wordsworth and Marvell), and to personal history and concerns. In other essays, a discussion of Vietnam becomes a reading of the Sermon on the Mount, and a condemnation of motorboats leads to a consideration of "the potential of terror" and the religious significance of silence. Whatever the subject, Berry attempts to see it as part of life's whole.
But most usefully here, and—not coincidentally—the most beautiful, is the lengthy eponymous essay in The Long-Legged House, in which Berry describes the lifelong growth of his love for the strip of land he's settled on near the Kentucky River. An indescribably rich piece of writing, it traces his "long difficult realization of the complexity of the life of this place" and his slowly gathering resolution to accept and belong to it—to settle into, rather than control, that complexity. I was reminded most strikingly of a wedding sermon preached by author Debbie Blue (Sensual Orthodoxy) to a couple I know: "From now on, you'll make your home together. … There'll be flowers like crazy, and there'll be weeds. And you two have so much in you, it seems to me, that is able to love the weeds, to allow them a place, to know that it is part of the fullness of life … in love there is room for a lot."
From reading Wendell Berry, what we stand to gain is an understanding of this kind of love—an ethical vision so powerful one cannot read it without being changed.
Others Tagged With