A Golden Age for Poli-Docs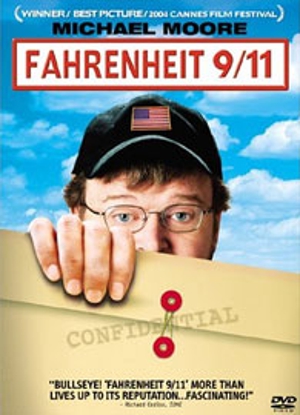 It's been a banner year for documentaries. Fahrenheit 9/11, Michael Moore's explosive exposé on the Bush administration became the highest-grossing documentary of all time. Fahrenheit 9/11 is riding a crest of political unrest.
"Go back to the late '60s early '70s where people were finding that the mass media wasn't really expressing their frustration over how politics and policy was being handled," says Steve Savage, whose company Docurama.com hosts the only website dedicated exclusively to distributing documentaries on DVD. Think of it as the Amazon.com of non-fiction film. "Music was actually the medium that was able to capture the anger and the aspirations of those times. We're thinking that documentary films are finding that same road now."
If '60s activism inspired the golden age of rock 'n' roll, Savage claims we may now be in the golden age of documentary film. "When we founded Docurama in 1999, we were seeing that nonfiction had overtaken fiction in bookstores as the largest selling category," he says. "People were looking for new ways to learn about their world."
Fear, dissent and dissatisfaction, it turns out, have been great for business. They've kept op-ed pages gridlocked nationwide and have driven record numbers to the polls. They've also filled seats at movie theaters for a slew of sleeper hits—Bush's Brain, Outfoxed, Supersize Me. "This year, documentaries became a subgenre, just like 'comedy' or 'action film'," Savage says. "The political documentary has had tremendous explosion, but there are also personal docs, music docs and sports docs that are amazingly well envisioned."
Sarah Price, who produced the 1997 cult favorite American Movie with Chris Smith agrees. "I think Michael Moore really helped open the door to larger distribution for the documentary," she says. Her current film with Smith, The Yes Men, follows the antics of two anti-World Trade Organization pranksters. "Obviously with the current state of affairs people are ready to accept political and social documentary. That will probably wane as soon as our politics start to ebb and flow."
Anything could happen. Savage notes that Michael Moore has been making successful political films since 1989's Roger & Me, but he acknowledges that the political film may have temporarily overshadowed other types of documentaries. As an worthy example of these other types, he cites one of his personal favorites, Rivers and Tides (granted, it is one of his company's releases). "It's a reflective film about an artist who makes beautiful sculptures out of driftwood that are destroyed with the tide at the end of each day," he says.
Whether the current batch of political documentaries actually have had an effect on the larger culture has yet to be seen. "The whole piece is an expression of opinion," says Mark Achbar, of his film, The Corporation, which takes a critical look at the growing prominence of corporations in our society. "When you make films like mine, you hope it shifts the culture a little bit. You hope it opens a discussion on the problems we all face."
Others Tagged With