Phish
Independent/phish.com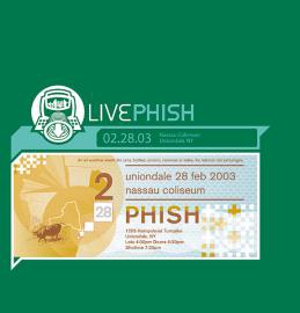 4.2.98 - Nassau Coliseum, Uniondale, NY
4.3.98 - Nassau Coliseum, Uniondale, NY
4.4.98 - Providence Civic Center, Providence, RI
4.5.98 - Providence Civic Center, Providence, RI
Jamband phenoms skip all over musical map
One of the finest live bands of all time, Phish was many things to many people; depending on the night, it could even be many different things to itself. And on the four-night "Island Tour," it was everything. The band members had a collective case of hay fever, having spent the spring holed up in rehearsals and recording. But for four consecutive nights in April, they let it all hang out.
They were arena rockers. They were pranksters, entertainers and shamans (well, as much as four dorky white guys from Vermont could be). They played bluegrass, jazz, blues, rock—but by the fourth and final show, they'd explored most every other genre and were left with just funk. So after blowing everyone's minds with their versatility, technical mastery, compositional genius and superhuman jamming, they decided they wanted to be the house band for a traveling dance party.
Whether you're a diehard fan or just a passerby, any of these 12 discs—showcasing Phish at a vibrant peak—would make a fine addition to your collection.