Editorial #21
Vanishing Treasure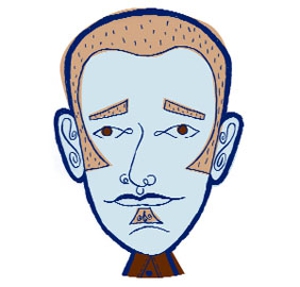 I missed the last four episodes of Arrested Development. Fox cleared its remaining inventory of the brilliant show off its shelves on a single Friday night, and my TiVo opted for sci-fi instead. My favorite sitcom since Sports Night—a similarly fated "critics' darling"—unceremoniously ended, and I wasn't even around to say goodbye. I thought I'd be able to replace it with Love Monkey, a quirky dramedy about a record-label exec leaving a major to work at an indie upstart. It starred Tom Cavanagh (Ed) and in its three-episode lifespan featured cameos from Ben Folds, Aimee Mann and James Blunt. It was fun, particularly since it delved into familiar territory for me. But alas, it was yanked after only three episodes.
A favorite local club also snuck its way out of my life a couple years ago—The Echo Lounge. The venue in East Atlanta Village—where I saw Karin Bergquist of Over the Rhine sing for the angels; where Pedro the Lion, Damien Jurado and T.W. Walsh played musical chairs; where Camper Van Beethoven reminded a crowd of thirtysomethings why the words "art" and "rock" belong together—was summarily shuttered, leaving nothing but memories, an amazing series of concert posters and a giant hole in our music scene.
It's hard to see the things we love vanish. In this issue, we look at some distinctly American cultural relics that have either slowly receded—like the Googie architecture of Southern California (p. 50), disappearing building-by-building to make room for new development—or gone down swinging—like New York clubs CBGB and The Bottom Line (p. 20). And in her new Paste travel column, "The Ugly American" (p. 54), acclaimed author Hollis Gillespie chases down another vanishing national treasure: the giant neon signs of the Las Vegas strip. The Neon Boneyard is a monument of a city growing so fast it's in danger of leaving itself behind.
Another American cultural phenomenon has spent more than 20 years growing towards iconic status—Oklahoma's Flaming Lips. With only a single moderate hit in the early '90s, "She Don't Use Jelly," these fearless freaks grew their vision of exuberant insanity from crude art-punk to elaborate spectacles encompassing mirrorballs, confetti, bubbles, streamers, inflatable aliens and animal costumes. A decade after most bands would have thrown in their fake-blood-covered towels, the Lips are just hitting their stride. Their last album, Yoshimi Battles the Pink Robots, and their festival-stealing live performances (most notably Wayne Coyne's trek into the crowd in a giant, plastic ball at Coachella 2004) have poised the trio for full-on stardom as they release their 12th album, At War With the Mystics. They may even be headed to Broadway (p. 33). Senior contributing editor Jay Sweet took a four-day trip with the band aboard Xingolati—the "groove cruise of the Pacific"—and caught a glimpse of the diligence and care that takes place behind the Emerald City curtain (p. 64).
In addition to the articles and reviews in this issue and the accompanying CD and DVD, we launched a weekly podcast at the beginning of the year, the Paste Magazine Culture Club—OK, a goofy name, but one that reminds us not to take ourselves too seriously. With two months between issues, we wanted a way to cover smart entertainment with more frequency. Already we have interviews and live performances (plus a few exclusive tunes) from artists like Buddy Miller, Aqualung, the Fiery Furnaces, Marty Stuart, Duncan Sheik, The Frames, Brandi Carlile, Jay Farrar, Bennett Miller, Carlos Reygadas, the Beastie Boys and Josh Ritter—plus dispatches from Sundance and a selection of Will Johnson's wickedly funny Ricky Henderson haikus. Subscribe for free at pastecultureclub.com or via iTunes.
Others Tagged With