Editorial #22
The First Salvo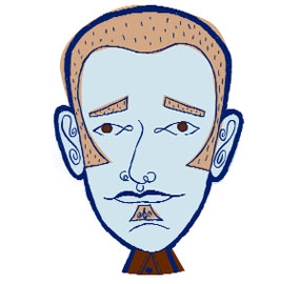 Dear Paste,
Looking through the issue for which I'm currently writing this editorial, I noticed several omissions from the 100 Best Living Songwriters list. I realize I organized this feature, gathered the voters and cast a ballot myself, but apparently that wasn't enough. I mean, how could you ignore Rodney Crowell? With songs like "She's Crazy for Leaving," Crowell was the master cartographer of those dark places of loss where once lived the "love that runs through your heart with a pleasure so close to pain." Decades after his biggest hits, he's given us some of the best ruminations on aging ever penned.
And Mike Scott? Number 30 on my list, but apparently not good enough for you. The Waterboys' Fisherman's Blues alone should have secured him a spot in the Top 100, but he also put out two solo albums filled with gems. And then there's Mark Knopfler, proving himself yet again with his new duets album with Emmylou Harris (p. 22). Our readers were smart enough to put him on their list (p. 96), but he's conspicuously absent from ours. Robert Smith, Jim James, Billy Joe Shaver, Todd Snider, David Hidalgo, Fiona Apple, Matthew Ryan, De La Soul, Ben Gibbard, Neil Finn, Taj Mahal, Jeff Mangum, The Cowboy Junkies, Rufus Wainwright, Peter Gabriel, Guy Clark, Greg Brown, Isaac Hayes—they all got the shaft.
I'd consider canceling my subscription if I wasn't the editor of this damn thing, so instead, just let me say that this was an amazing experience. The hours spent arguing the merits of Leonard Cohen versus Neil Young (an arbitrary and academic exercise, no doubt, but an always entertaining one). Dueling our managing editor, Reid Davis, in computer volume as we searched out the best R.E.M. songs (and impossibly tried to narrow it down to three). The late, late nights matching 100 different writers to 100 songwriter essays and hunting for just the right lyrics. It's all been worth it to more fully appreciate the merits of Carole King, Chuck Berry and Jimmy Webb; to read William Gay on Bob Dylan, Geoffrey Himes on Bruce Springsteen, Clyde Edgerton on John Prine, Paul Hemphill on Merle Haggard, Jon Langford on Van Morrison and Jack Pendarvis on Berry; and to see the parade of greats and remember the songs that have had the biggest impact on my life.
I had 3,088 songs from these 100 songwriters on my iPod, and I put them all into a playlist and set it to random. One of the most striking things was how seldom I had an urge to press the skip button and how often I wanted to stop what I was doing and just listen. Much like Hollywood thrusting star-power and jaw-dropping special effects upon shallow, unbelievable scripts, the record industry has been pouring money into beautiful people with beautiful voices (or at least beautiful people with Auto-Tune) without giving them songs with any kind of lasting impact. But I'll take a Leonard Cohen album (despite not loving either his voice or the production on most his songs) over just about anything getting Top 40 airplay today.
I know that everyone reading Paste will have his or her own opinion of who should've made the list and that this letter I've written is just the first I'll receive. I certainly hope this feature sparks much debate, but I hope even more that it leads people to check out the songs from these 100 gifted songwriters, reconnecting with old standbys and discovering many new favorites along the way.
Others Tagged With