Paste's 100 Best Living Songwriters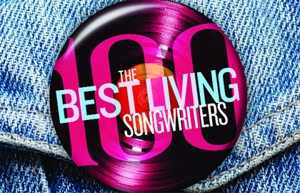 FOR CHILDREN OF THE 20th CENTURY, a fairly standard variation on the verse-chorus verse-chorus-bridge-chorus formula becomes our most important poetry. This marriage of sound and language dominates our commutes, assaults us while we buy our jeans, accompanies us while we walk our dogs, and brings to life that final montage sequence on nearly every episode of Grey's Anatomy.
Songs can feed our souls with beauty, mystery and wisdom, or grate on us with sappy sentiment, mindless clichés, tired riffs and overwrought melodies—it all depends on the men and women creating them, and the following 100 have become our favorites. They range in age from Conor Oberst (26) to Hal David (85); in style from the aggressive politi-hop of Public Enemy to the cheeky twang of Dolly Parton; in outlook from the brooding, internal tumult of Morrissey to the unfettered, existential exuberance of The Flaming Lips.
These are very personal choices. Though a collection of 50 writers and musicians helped compile the list, they were encouraged to vote for the songwriters they treasured the most, not the ones with the highest sales, the biggest impact on culture or even the greatest influence on other songwriters. In the same way, we've enlisted a different writer to investigate each of these 100; to find out what makes them such intriguing, affecting and effective songsmiths. So welcome to the latest chapter in Paste's conversation about art; we hope it inspires some heated debates, new discoveries and lots of listening. Josh Jackson
• Paste's 100 Best Living Songwriters: THE LIST
• Were some of your favorite songwriters left off the list? The same thing happened to Paste editor Josh Jackson. To read his editorial on Paste's 100 Best Living Songwriters click here.
• THE ESSAYS
Others Tagged With