Slim Moon To Leave Kill Rock Stars For Nonesuch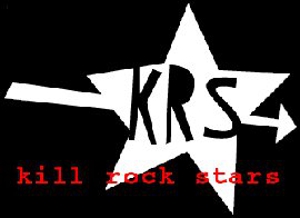 Sleater-Kinney. The Decemberists. Xiu Xiu. Deerhoof. Elliott Smith — the list could literally continue for days. They are just a small portion of hundreds of bands that got their start on the renowned independent record label Kill Rock Stars, started by Slim Moon in 1981. The logo of the letters "KRS" or a just a big, yellow star were indications that any band on that label were going to be pretty darn good.
After 16 years with KRS, Moon has decided to change directions and leave Olympia, Wash., for New York to become an A&R guy for Nonesuch, according to Pitchforkmedia.com. Moon's wife, Portia Sabin, will take over to run Kill Rock Stars.
Moon told Pitchfork he didn't make the change due to unhappiness; rather, he just wanted to "push himself to a whole new frontier" without going to a major record label.
"If it wasn't Nonesuch, this would never happen," he adds. "I wouldn't be running off to work at some other big company. Really, I just think they're such a great organization. I'm ready to take my lumps if someone wants to accuse me of being a sell-out, because I've got to do what I think is right."
Got news tips for Paste? Email news@pastemagazine.com.
Others Tagged With