Wrens' First Two Albums To Be Reissued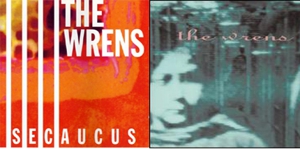 Wind-Up Records announced last week that they will reissue the Wrens' first two records, 1994's Silver and 1996's Secaucus , on Nov. 14. Silver and Secaucus were originally released on Grass Records, which later became Wind-Up. Head of Wind-Up Alan Meltzer wished to polish the Wrens' sound into more radio-friendly fare, but the band refused and moved to Absolutely Kosher in 1997.
The Wrens grappled with Wind-Up for years for the rights to Silver and Secaucus , but they finally heard from their publisher Rough Trade that Wind-Up has decided to re-release the albums, this time with a stronger marketing push and in-store placement. Wrens members have said that despite the struggle for the rights to the albums, they are still happy about the reissue of their first two albums.
Got news tips for Paste? Email news@pastemagazine.com.
Others Tagged With