Andy Zipf Wins Paste/DiscRevolt/WXPN Contest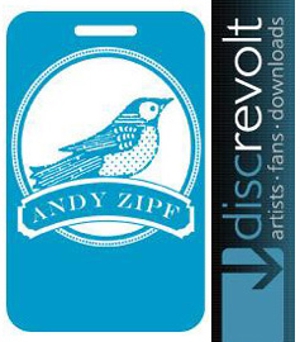 Singer/songwriter Andy Zipf has been announced as the winner of the first-ever Paste/DiscRevolt/WXPN party contest, and will be performing live along with a number of other to-be-announced artists at a party sponsored by Paste on Friday, April 16th, 2007, during a certain well-known music festival in Austin, Texas.
Philadelphia-based radio station WXPN will broadcast the concert live via its World Café Live program, and will feature World Café host David Dye's interview with winner Zipf. As part of his prize package, Zipf will also receive a track on an upcoming Paste CD sampler as well as 500 free DiscRevolt cards. Check out more contest details at the DiscRevolt blog, here.
Zipf has made a name for himself in recent years around the Washington, DC metro area, where he calls home. He's built up a following not only by recording and playing live almost constantly, but also by employing some creative techniques to connect with his fan base, including an extensive fundraising effort that allowed him to record with seasoned rock producer James Barber in 2006.
The Paste/DiscRevolt/WXPN contest runners up include Austin's own Tacks, the Boy Disaster; Tin Cup Prophette (Athens, Ga.); and The New Frontiers (Dallas, Texas).
DiscRevolt, launched in late 2006, aims to bridge the gap between the growing digital media industry and the desire of artists to sell and fans to own something a little more tangible than mp3 files. Instead of hawking physical CDs at live show merch tables, DiscRevolt allows artists to sell uniquely-designed plastic cards (see Zipf's design, above) that fans can redeem online for a number of digital downloads, providing fans with the music they want in the format they prefer, with the added bonus of a collector's item.
Related links:
WXPN's official site
World Café Live's official site
DiscRevolt official website
Andy Zipf on DiscRevolt.com
Andy Zipf's official website
Tacks, the Boy Disaster on DiscRevolt.com
Tin Cup Prophette on DiscRevolt.com
The New Frontiers on DiscRevolt.com

Got news tips for Paste? Email news@pastemagazine.com.
Others Tagged With