Bloodshot to Release Larry Brown Tribute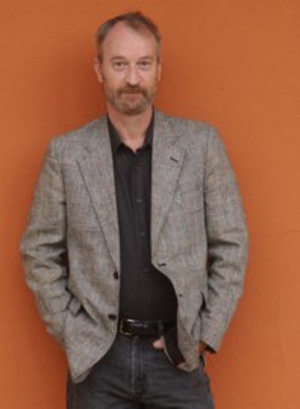 The late Oxford, Mississippi writer Larry Brown created a South in his novels the same way Lucinda Williams does in her songs; a real South often made of heartbreak and whiskey and pain.
If Bloodshot Records ever decides to release books, Brown's work would fit thematically alongside many of the label's roster of musicians. Since they don't release books, the record company is releasing musical tribute to him, Just One More, A Musical Tribute to Larry Brown - 19 Songs Celebrating A Great American Writer. The album is basically a mix tape by friends and fans of the writer, including Alejandro Escovedo, Robert Earl Keen and Vic Chesnutt. Of the 19 songs, 12 are unreleased, and one is by Brown himself.
Brown, who died of a heart attack in 2004, often wrote about hard-drinking, hard-living characters, and his own life was said to closely parallel those characters. One interview with him was conducted in Brown's truck as the interviewer and interviewee drank beers for a few hours as they drove around the area surrounding Oxford, also a favorite past-time of Brown's characters.
The record will be out on May 22.
Just One More
1. Greg Brown - Blue Car
2. Bo Ramsey - Forget You
3. Cary Hudson - Song in C
4. Caroline Herring - Song for Fay *
5. Alejandro Escovedo - Baby's Got New Plans *
6. Scott Miller & the Commonwealth - Thirsty Fingers *
7. Brent Best - Robert Cole *
8. Pieta Brown - Another Place in Time *
9. T-Model Ford - Love Me *
10. Robert Earl Keen - Counting on You *
11. Ben Weaver - Here's to My Disgrace *
12. Tate Moore - Mountain in Mississippi
13. Tim Lee & Susan Bauer Lee - The Bridge *
14. Madison Smartt Bell & Wyn Cooper - Going Down with Larry Brown*
15. Vic Chesnutt - Fish
16. North Mississippi Allstars w/Otha Turner& the Rising Star Fife & Drum Band - Glory
17. Jim Dickinson & Duff Dorrough - I'll Remember You *
18. Larry Brown w/Clyde Edgerton - Don't Let the Door *
* denotes an unreleased song

Related links:
Bloodshot Records
Larry Brown on Wikipedia

Got news tips for Paste? Email news@pastemagazine.com.
Others Tagged With