Bonnie "Prince" Billy
Great American Music Hall - San Francisco, CA - Oct. 31, 2006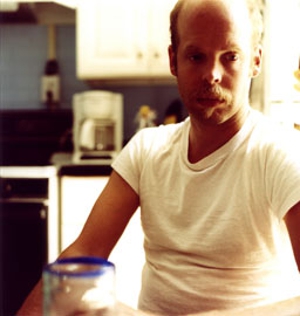 We expect so much from Will Oldham. Thanks to his trickster nature, controlled voice and overflowing creative juices, the "Prince" seldom disappoints. He might weird us out, prickle our hearts, pickle our emotions and remind us of the beasts inside us all, but – or maybe because of this strange honesty – he always brings his audience back home in ways more liberating than haunting. He's renowned for turning up the volume live, and at the 2006 Halloween show at the Great American Music Hall in San Francisco, he lived up to that electric buzz.
From gamblers in the '20s, to deadheads in the '70s, to its current eclectic roster, the Hall has seen as many incarnations as Oldham has, and on this evening, he brought a killer live band highlighted by the jazz-influenced keyboard playing of Azita Youssefi, who brilliantly danced around melody notes. Oldham caressed his guitar like a Big Band-era jazzhead, while Emmett Kelly, also on guitar and wearing a large Casper mask all night long, played succulent, meandering leads recalling the best local psychedelia. The surprisingly not-so-costumed audience caught a fire when the band played an extended, almost gospel version of "John the Baptist." Later in the evening, Oldham brought attention to a tall, robed attendee wearing a snare-drum-shaped St. Francis mask. The crowd responded with primal yelps.
In the new film, Old Joy, Oldham helps provide a study of the unspoken, where "study" translate roughly to "shut up and watch." The Halloween show was at the other extreme. In his usual quick statements, he talked as much as he sang, his comments ranging from his love of tootsie rolls (which were summarily tossed on stage for his public consumption), to asking us to summon departed spirits to join in the fun. Comments about how the band was having a better time than any of us fell a little flat, but when local Dawn McCarthy, who sings on The Letting Go, joined the party onstage with her lush, eerie vocals, we knew that the call to dead spirits was serious. Their joint rendition of the snowy ballad, "The Letting Go," seemed to coat the audience in radiance, and caught concert goers looking up to the ceiling as if expecting something to descend from the sky. By the time Paul Oldham was onstage for a speedy "Wolf Among Wolves," one of numerous encores, we were all howling together.
Others Tagged With