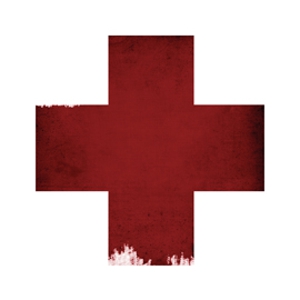 Few people become musicians in order to bring about social change, but during the last 40 years, more and more artists have used their music and celebrity to raise awareness and gobs of cash for a variety of causes. Some have charged forth without truly grasping the issue, eliciting plenty of eye rolls and increasing cynicism, while others have traveled the world, educating themselves on complex issues. Sometimes the well-informed are joined by the interested—and even by those just looking to help their image—in massive efforts to bring attention and money to important issues, like this summer's Live Earth concerts addressing global warming. But in any case, it's become obvious that rock is often much more than simply entertainment.
Paste contributing editor Steve Turner has interviewed scores of musicians over the years, often asking them what effect they hoped their music would have on their immediate audience or the world in general. The resulting quotes (full list here) could almost be divided into two groups, with Live Aid in 1985 as the dividing line. Before Live Aid, the debate about the changes rock could bring about was restricted to the effect of the music on the consciousness, the words on the intellect, or the lifestyle of the performer on the imagination. After Live Aid, the debate was much more about how rock music could galvanize people to petition, donate and give their time to specific projects around the world.
Some of the early quotes look naive in light of what's frequently achieved today, but in 1971 no one thought that rock stars would one day be twisting the arms of presidents or that presidents and prime ministers would have secret histories of playing guitars and saxophones.
Peruse the following links to choose which section of the July 2007 cover story you'd like to read.
An Inconvenient Groove: Artists Take Over the Globe for Live Earth
Bono: Still Going Where the Streets Have No Name
Peter Gabriel: Can I Get a Witness?
Redemption Song: The Fight to Expose and Abolish Modern-Day Slavery
Alejandro Escovedo: With a Little Help From My Friends
Seeds of Hope: Finding Family in Afghanistan
Jars of Clay and Jay-Z: Turning Water into Hope
Emmylou Harris: Canines and Land Mines
Steve Earle: A Vigil for the Condemned
Imagining Peace in Darfur: Make Love, Not War
Adrienne Young: Suppertime Salvation
Dispatch: Reuniting for the Greater Good
To read the editorial from issue 33, click here.
To peruse a list of all the causes highlighted in this issue, click here.
Others Tagged With