Aaron Sorkin signs deal with Dreamworks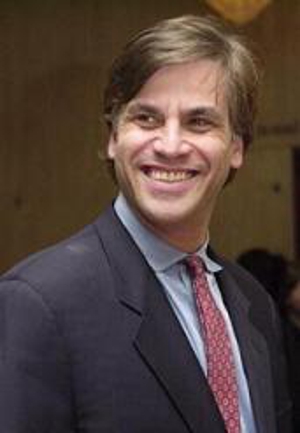 Aaron Sorkin has signed a deal with Dreamworks to write the scripts for three upcoming films. Sorkin is best known as the creator/writer/show runner of The West Wing, as well as Sports Night and Studio 60 on the Sunset Strip (it's the show that's like 30 Rock but without all those intrusive jokes). However, he also has experience writing movies, the pinnacle of his oeuvre being A Few Good Men. Dreamworks CEO Stacey Snider released a statement on the deal, saying, "The Quality of [Sorkin's] work speaks to the kind of movies we want to make here at DreamWorks and we couldn't be happier to have him in our filmmaker family." Sorkin began his return to the medium recently and the upcoming Mike Nichols feature Charlie Wilson's War will be his first film in more than 10 years.
Already one of these three projects has been revealed, a drama called The Trial of the Chicago Seven that's focused on the clashes between demonstrators and police during the 1968 Democratic convention. Steven Spielberg has been helping with its development and has expressed interest in directing the film. How he could find the time to do this, considering the four other films he's slated to direct right now, is yet to be discovered.
Related links:
Aaron Sorkin on imdb
Steven Spielberg on imdb
Dreamworks website
Got news tips for Paste? Email news@pastemagazine.com.