Darjeeling Limited trailer released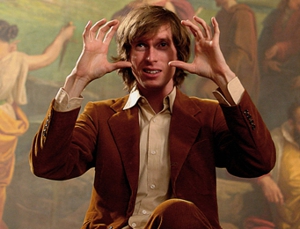 That's right, the trailer's finally out for Wes Anderson's next foray into quirk, The Darjeeling Limited. The trailer shows Anderson mainstays Owen Wilson and Jason Schwartzman alongside Adrien Brody as three brothers traveling together in India. But don't take our word for it:
For the most part things look like par for the course, as Kinks music plays against closeups using wide-angle lenses while the three attempt to grope with their issues. One of the most interesting things in the trailer, though, comes from the credits at the end which says that the film features music from the films of Satyajit Ray (the Apu trilogy) and Merchant Ivory (A Room with a View and more importantly to this film Bombay Talkie). This shows signs that because of its setting Anderson may be trying to merge aspects of Indian cinema with his own.
The Darjeeling Limited will be out in limited release on September 29.
Related links:
The Darjeeling Limited on imdb
Paste's feature story on Wes Anderson
Paste's Arthouse Powerhouse 100
Got news for Paste? Email news@pastemagazine.com.
Got news tips for Paste? Email news@pastemagazine.com.