Y: The Last Man set for production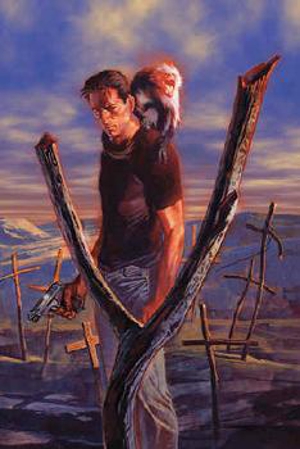 New Line Cinema is set to produce a film based on Brian K. Vaughan's comic series Y: The Last Man. Y tells the story of Yorick Brown, the titular last man on Earth, and what happens to a world faced with the elimination of men everywhere. The comic is part of DC's Vertigo imprint for more adult, non-superhero comics and helped Vaughn win an Eisner award for Best Writer in 2005.
The studio chose the team behind Disturbia, D. J. Caruso and Carl Ellsworth, to helm the movie after their last one grossed $80 million off a $20 million budget by ripping off Alfred Hitchcock. Previously, the film had been set to be adapted by Vaughn himself, but for whatever reason the project was unable to obtain funding. However, once Ellsworth, the genius behind episodes of Animorphs and Cleopatra 2525, was attached, money suddenly appeared. God bless you, Hollywood.
Related links:
Y: The Last Man on Vertigo's website
Disturbia's website
Paste's review of Disturbia
Got news tips for Paste? Email news@pastemagazine.com.