Movie promises a whale of a bloodbath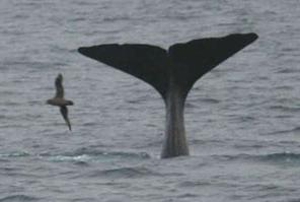 The production of Reykjavik Whale Watching Massacre--a film with possibly the best name since 2001's Jesus Christ Vampire Hunter-- has been given the greenlight by Kisi Production and Solar Film in Finland.
Iceland's Julius Kemp will direct the feature (surprisingly a horror flick rather than a nature documentary), which features former Leatherface actor Gunnar Hansen, who is set to escape being typecasted as a North American-only psychopath.
Predicted for a 2008 release, the feature has been described as a blend of The Blair Witch Project, The Evil Dead and--oh yes--The Texas Chainsaw Massacre. Also possibly Whale Rider, though we're not sure on this yet.
Not that any of this is the world's most interesting report, but the film's title is so endlessly fun to say that it was impossible to resist mentioning.

Related links:
Reykjavik Whale Watching Massacre on IMDB
Gunnar Hansen on IMDB
Press release from Variety

Got news tips for Paste? Email news@pastemagazine.com.