My Bloody Valentine reuniting soon?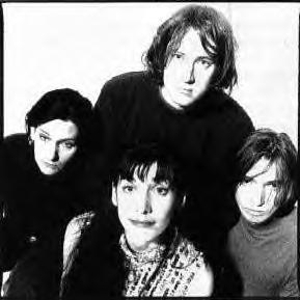 Perhaps Creation Records founder Alan McGee wouldn't give two and a half craps about a My Bloody Valentine reunion, calling the group "a joke, my way of seeing how far I could push hype," but we've had our fingers crossed since January, when Magnet quoted MBV's Kevin Shields as saying, "We are 100 percent going to make another My Bloody Valentine record unless we die or something."
Yesterday, the Daily Swarm put forth a solid, comprehensive argument that Coachella 2008 would be the most sensible fountainhead for the band's 21st century incarnation-to-hopefully-be, noting that the Pixies, Gang of Four, Bauhaus and New Order all used the festival as a launchpad for successful comebacks. Take most recent headliner Jesus and Mary Chain for example (click here to proceed in taking said band for example).
The latest, most conclusive evidence? This MySpace page, confirmed official by Shields' manager Vinita Joshi (and happily including an unofficial fan site in its top four!) Both Joshi and Coachella founder Paul Tollett refuse to confirm or deny the rumors.
In case it's all a bunch of Grade F hogwash, at least you've got this rad shoegaze-centric documentary to look forward to.
Related links
MyBloodyValentine.net (fan page)
My Bloody Valentine on MySpace
The Daily Swarm: Believe it or not - My Bloody Valentine Reuniting for Coachella 2008?
Got news tips for Paste? Email news@pastemagazine.com.
Others Tagged With