Price and date announced for Rock Band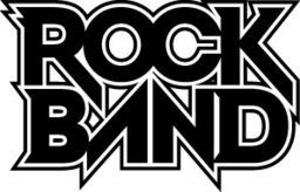 Rock Band, Harmonix's game designed to kick the crap out of its earlier creation Guitar Hero, has finally been given a release date and price. While earlier guesses had been at about the $200 range, Rock Band is actually set at $170 on next-gen consoles and will ship on November 23 according to Wired News. A PS2 skew of the game will also be out a bit later on December 10 for $160, though probably lacking the online functionality of its next-gen cousins.
Rock Band is the first game developed by Harmonix after its old publisher, Red Octane, took over the license for Guitar Hero and began making its own sequel without the people who made the original. The difference between the two is that Rock Band expands on all of Guitar Hero's tropes but adds a bass, drums and microphone along the lines of SingStar. It also adds the ability to buy entire albums, with Who's Next, Nevermind and One already announced. Anyone who loved Guitar Hero may want to give this a try and see if they're less a guitar hero than a drum god after all.
Related links:
RockBand.com
Paste News: Guitar Hero III Track List Leaks
Paste: Beyond Guitar Hero
Got news tips for Paste? Email news@pastemagazine.com.