Eels commemorate first decade with compilations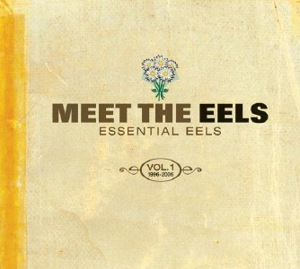 Running a band might be the most perilous business venture this side of starting up a restaurant. In both cases, you have to manage contentious personnel while keeping the tasty goods flowing to a ravenous public. So making it ten years in either industry is quite the accomplishment.
Eels singer/songwriter/iron-fisted ruler Mark Oliver Everett (known to underlings as "E") has kept his musical kitchen running smoothly for a decade now, despite constantly juggling the lineup behind him. As slippery as his group's namesake, Everett switches up styles at the drop of the hat, from rustic folk to rock to baroque pop. Two new compilations of Eels material aim to provide a retrospective view of the group's history.
As its title Meet The Eels: Essential Eels 1996-2006 Vol. 1 long-windedly suggests, the first comp will focus on the group's finest. Eels Useless Trinkets: B-Sides, Soundtracks, Rarities and Unreleased 1996-2006, as you might expect, collects the flotsam and jetsam of the Eels' career. Both releases come with attached DVDs and arrive Jan. 15 courtesy of DreamWorks/UMe.
To sweeten the deal, Mr. E himself adds notes on each track, in addition to photos and what the band's press release terms "artifacts." Used guitar picks? A swatch of an on-stage costume? Only time will tell...
Related links
EelsTheBand.com
YouTube: Eels - "Your Lucky Day In Hell"
Paste: Eels - Blinking Lights and Other Revelations Review
Got news tips for Paste? Email news@pastemagazine.com.
Others Tagged With