Jerry Bruckheimer brings back The Lone Ranger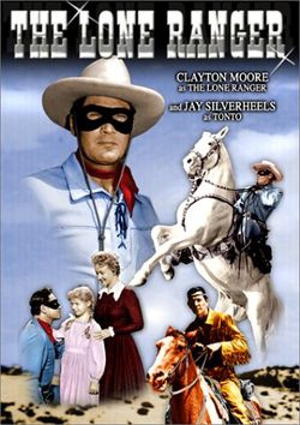 Last time someone in Hollywood said, "I like ____, but I think I'd like ______ more if Jerry Bruckheimer was in charge," we ended up with Pirates of the Caribbean. This time it looks like the random franchise Bruckheimer's revitalizing will be The Lone Ranger, and for his adaptation, Bruckheimer's bringing back the writing team behind Pirates and, to hazard a guess, a lot of explosions.
The Lone Ranger was originally a 1930s radio program about a masked, zoro-esque Texas Ranger and his sidekick, Tonto, righting wrongs in the good old west. It's probably most famous for bringing into the national lexicon "Hi-yo Silver, away!" Since its success on the radio waves, The Lone Ranger has been in practically every medium being produced, from novels and comics to a popular television show to a rather idiosyncratic NES Game. Both of the more recent film adaptations were flops, but they also didn't have anything to do with Jerry Bruckheimer, also known as the man who somehow made Kangaroo Jack a success.
Disney, the studio Bruckheimer is said to be shopping the film out to first, is yet to comment on the project, but a source at The Hollywood Insider seems pretty reliable. Plus, with the recent surge of Westerns, this project could very well be a smart move.
Related links:
Jerry Bruckheimer on IMDB
Original report on the film at the Hollywood Insider
Paste's review of the latest Pirates film
Got news tips for Paste? Email news@pastemagazine.com.
Others Tagged With