LCD Soundsystem streams new EP online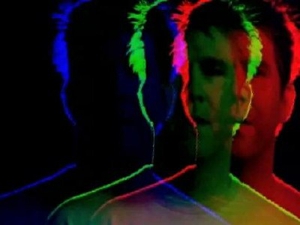 Sometimes, 30-second song samples are simply not enough. When a track stretches over six minutes, it deserves to be heard in its entirety - with all of its highs and lows intact - before one passes judgment upon it.
James Murphy of LCD Soundsystem understands this problem. Hell, he's the guy who put together a 45-minute suite for Nike. Try sampling 30 seconds of that. So, to give fans a full picture of his latest EP, Someone Great, Murphy is streaming the whole package for free here. Included also is the lushly melancholy video for the title track.
The single itself is essentially a rehash of LCD's A Bunch of Stuff EP, which dropped digitally last month. The only change is the Sound of Silver version of "Someone Great" appearing in place of Franz Ferdinand's cover of "All My Friends."
Track list below:
1. Someone Great
2. Get Innocuous! (Soulwax Remix)
3. Sound of Silver (C2 Remix Rev.3)
4. Us V Them (Any Color U Like Remix by Winsurf)
5. Time to Get Away (Gucci Soundsystem Remix)
6. Us V Them (Live on KCRW's Morning Becomes Eclectic)
Thanks to Prefix for hipping us to this item.
Related links:
LCDSoundsystem.com
Paste: LCD Soundsystem - The Sound of Platinum
YouTube: LCD Soundsystem - "North American Scum"
Got news tips for Paste? Email news@pastemagazine.com.
Others Tagged With