Martrin Scorsese and Leonardo DiCaprio: together again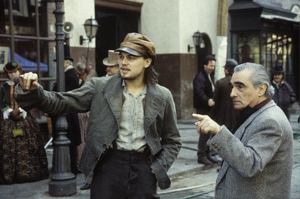 Despite his many successes and an international reputation as one of the finest American directors, Martin Scorsese has always had trouble getting funding for his films. Maybe it's his controversial and sometimes-protested subjects, or maybe it's that despite their artistry, the films are rarely blockbusters. That was until Marty met Leonardo DiCaprio and suddenly the funding seemed to magically appear for whatever odd (The Aviator) project they felt like. Next in this series of collaborations: Shutter Island, adapted from a Dennis Lehane novel.
According to the film's press release in Variety, the film is a period drama in 1954 with DiCaprio playing a U.S. Marshal investigating a missing murderess gone from an insane alysum and hiding out on Shutter Island. Doesn't sound that much like normal Scorsese fair, but the director's chameleon nature may make this something to watch out for.
Two of Lehane's previous works have gone on to be adapted for film, including Mystic River and Gone Baby Gone. The production, funded jointly by Paramount and Columbia, is set to begin early next year in Massachusetts, Connecticut or Novia Scotia. How this will affect Scorsese's already announced productions planned for 2008, The Rise of Theodore Roosevelt and Silence, is unknown, but best guesses are that they're on hold until he's able to wrangle up funding for them while this one greenlights through.
Related links:
Paste on Scorsese's next documentary
Paste on No Direction Home
Press release at Variety
Got news tips for Paste? Email news@pastemagazine.com.
Others Tagged With