Carson Daly crosses the WGA picket lines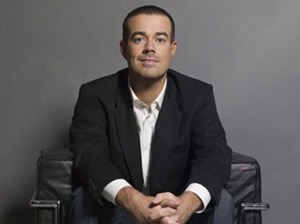 NBC's Last Call With Carson Daly is resuming production today, after it went shut down from the Writer's Guild of America strike three weeks ago. This makes it the first late-night program to start back up. This has also prompted many to ask the question, "Carson Daly had writers?" Zing!
An NBC spokeswoman told The New York Times that it was Mr. Daly who made the decision to start taping new episodes again, possibly prompted by Universal Media Sudios' threat to lay off nonwriting staff members at the end of the week if production didn't start up again. Those questioning Daly's ethics, then, perhaps shouldn't be so quick to judge.
Daly is also not a WGA member like Leno, Letterman and the rest, so he lacks the obligation to it himself. While Letterman paid his staff out of his own pocket and Leno has been on the lines, it shouldn't be that surprising that Daly doesn't care as much, though he is a member of the American Federation of Television and Radio Artists, which supports the WGA. The WGA issued a statement saying that they are dissapointed with Daly, but in particular they are, "especially appalled at Mr. Daly's call for non-Guild writers to provide him with jokes." (Also: check out the United Hollywood blog's comments here for an amusing discussion on these events.)
Will Daly's new episodes be as good as his old ones? Does anyone actually watch his show to find out? Daly normally tapes his shows a week in advance, so the first new ones will be up next Monday for anyone searching for these answers. Meanwhile, industry rumors are circulating that other late-night hosts will soon be following in his footsteps. We'll keep you posted as the situation develops.
Related links:
United Hollywood blog
WGA West website
Paste: The WGA Strike is on
Got news tips for Paste? Email news@pastemagazine.com.
Others Tagged With