Joss Whedon back on the air with Dollhouse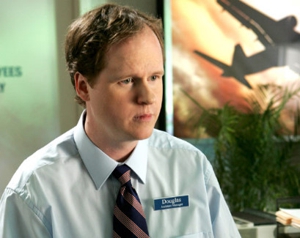 Since Firefly was canceled back in 2002, Joss Whedon's busied himself with a film, comics and scriptwriting, but we all knew he'd head back to television eventually. It looks like that opportunity has finally arrived, with his series Dollhouse picked up for seven episodes by Fox.
The show stars Eliza Dushku, who worked with Whedon previously in Buffy the Vampire Slayer and Angel, as Echo, a character in the "top-secret world of people programmed with different personalities, abilities and memories depending on their mission" who slowly begins to develop her own memories and personality. "He's my favorite genius," Dushku said in the press release in Variety. "And my favorite friend. He's been like a big brother ... and the only person out here I've ever wholeheartedly trusted, because he's never let me down."
It is a bit of a surprise that Whedon's next show will be on Fox, since there'd been some bad blood between him and the channel after the premature cancellation of his last show. Fox, however, had been trying to get Whedon back into television for a while, and through Whedon's attempt to help out Dushku's career was able to get him back.
The show's seven episodes are already outlined, so the studio hopes to have the show in production by Spring. Due to the long lead time, Dollhouse will probably air in an uninterrupted season next fall.
Related links:
Press release on Variety
Joss Whedon on IMDB
Eliza Dushku on IMDB
Got news tips for Paste? Email news@pastemagazine.com.
Others Tagged With