Lou Reed composes new songs for Nanking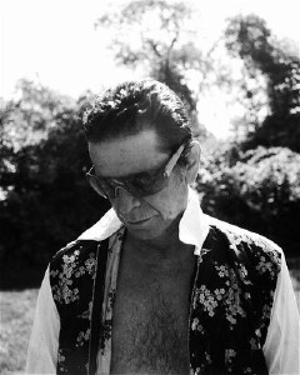 Ever since the glory days of the Velvet Underground, Lou Reed's been out doing his own thing, whether tonal or otherwise. Now, in a Hova-esque move, Reed is taking inspiration from a new piece of cinema in crafting fresh material.
The film in question is Nanking, a portrayal of the brutal Japanese invasion of the Chinese city during World War II. Reed composed and recorded two songs derived from the events in the film - "Gravity" and "Safety Zone." Both songs are streaming at Lou Reed's website.
Not surprisingly, the lyrical material is quite dark, with images of "war" and "bayonets" racing through both songs. "Gravity" pounds away mercilessly, while "Safety Zone" (based on the demilitarized area in Nanking that saved thousands of lives) offers a more hopeful, acoustic sound.
The film Nanking opens Dec. 12 in New York, with a national release to follow in January. Look for a review in the next issue of Paste.
Related links:
Lou Reed on MySpace
NankingTheFilm.com
YouTube: Lou Reed - "Walk on the Wild Side" live
Got news tips for Paste? Email news@pastemagazine.com.
Others Tagged With