Nelly Furtado to release live DVD/CD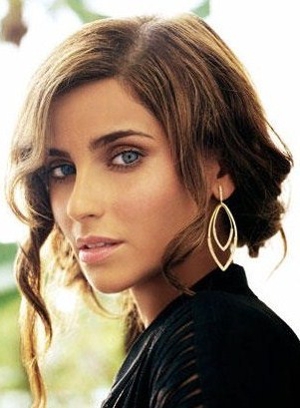 With Pearl Jam, Amy Winehouse, Dispatch and countless others dropping the digital video bomg recently, DVD season seems to be heating up. Whether it's an early documentary, like Manchester Orchestra's What's Left Behind, or The Flaming Lips' skillfully crafted The Fearless Freaks, these digitized musical experiences continue to spring forth from every genre in the rock 'n' roll hemisphere.
Now, what music category Nelly Furtado fits into is difficult to pin point, but its safe to say that all epochs of her career will be represented on her upcoming concert DVD/CD Loose: The Concert.
Set for release on Dec. 4, the DVD will feature a 17-song concert, including tunes from all of the songbird's previous albums and a cover of Gnarls Barkley's "Crazy." The DVD will also feature a 30-minute documentary on Furtado. Along with the live-video recording, Loose also comes with an 11-track CD with select songs from the performance, and since her repertoire spans from folk rock to booty-bumping club jams, this could prove to be the best mix CD you never made for yourself.
DVD tracklist:
1. Afraid
2. Say It Right
3. Turn Off The Light
4. Powerless
5. Do It / Wait For You
6. Showtime
7. Crazy
8. In God's Hands
9. Try
10. All Good Things (Come to An End)
11. Give It To Me
12. I'm Like A Bird
13. Glow / Heart Of Glass
14. Forca
15. Promiscuous
16. Party / No Hay Igual
17. Maneater

CD tracklist:
1. Afraid
2. Say It Right
3. Do It
4. Wait For You
5. Showtime
6. All Good Things (Come to An End)
7. I'm Like A Bird
8. Glow
9. No Hay Igual
10. Promiscuous
11. Maneater
Related links:
NellyFurtado.com
Nelly Furtado on MySpace
YouTube: Nelly Furtado - All Good Things (Come to An End)

Got news tips for Paste? Email news@pastemagazine.com.
Others Tagged With