Waxploitation preps charity auction, Causes 1 selling strong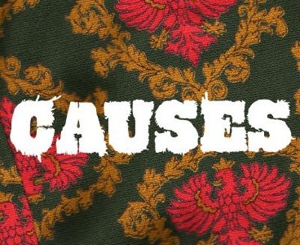 Back in October, we reported on management company Waxploitation's efforts to raise money for non-profit organizations working in Darfur. The vehicle: an all-star compilation of indie rarities from artists like Animal Collective, The Cure, The Shins, Spoon and Bright Eyes. Entitled Causes 1, the collection arrived on iTunes on Nov. 27 for a limited 90-day run. Causes debuted at #32 on the iTunes albums chart, and practically sold out its first pressing of CDs in pre-orders alone.
"This level of attention is not something we were expecting, given how grassroots our marketing efforts have been," Waxploitation founder Jeff Antebi said in a press release. "But it shows the strength of the fans and artists who participated and the enormous desire to help in Darfur. It's quite telling that on iTunes people have chosen to buy the album, instead of cherry picking individual songs. That says people are aware of how important the donation is."
Next up on Waxpoitation's agenda is an auction to benefit Doctors Without Borders, Oxfam America and Human Rights Watch. As with the Causes compilation, 100% of the proceeds from the auction go to these three organizations.
The auction, hosted at this eBay page, launches tomorrow (Dec. 6). It features signed items from another prestigious set of musical figures. That includes Gnarls Barkley (whom Waxploitation manages), Flaming Lips, Kanye West, Wilco, TV on the Radio, The Decemberists, Coldplay, Bloc Party and more.
Check the organizational links above for more direct ways to help these non-profits stay active in the Darfur region.
Related links:
Order the Causes compilation online
Paste: Can Rock Save the World?
Paste: Darfur Now - Responding to Genocide
Got news tips for Paste? Email news@pastemagazine.com.
Others Tagged With