The Mars Volta: Bedlam in Goliath
[Universal]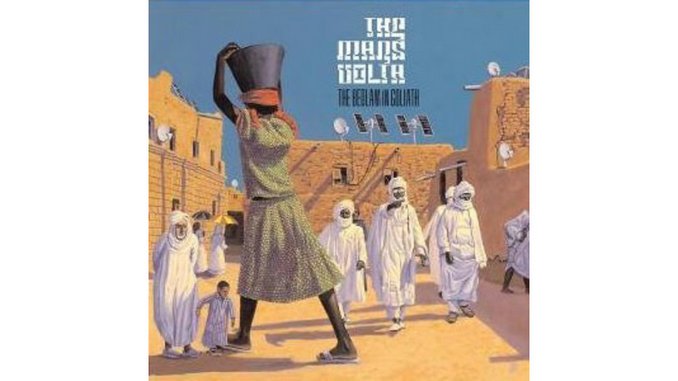 Haunted Ouija boards, Byzantine chord changes, all sullied by the funk
Since the splitting of At the Drive-In's emo-atom into the separate components of Sparta and The Mars Volta, the latter has proven the more radioactive and unstable element. Comprised primarily of guitarist Omar Rodriguez-Lopez and belter Cedric Bixler-Zavala, the band has been prolific in the 21st century, emitting four sprawling full-lengths, two EPs and a live album. But The Mars Volta is nothing if not maddening—a starburst of modern-rock effulgence buried under wankery and overindulgence.
While previous albums were riddled with questionable genre infatuations, tours with the Red Hot Chili Peppers have added a new bad habit: The Mars Volta now revels in the funk. The band bursts out of the gate on The Bedlam in Goliath with the fast and furious "Aberinkula," but it's not long before slap bass derails all momentum. The band locks back in, though, with an incandescent guitar solo at song's end leading into "Metatron," a dizzying rock whorl.
Overstuffed with glitches, vocal falsettos and field recordings of bazaars and mosque prayers; rubbery bass and processed horns, Bedlam has certain stretches that are exhilarating—with a furious lead from Rodriguez-Lopez, a soaring vocal line from Bixler-Zavala or a thunderous drum roll all collating into something exquisite. But even the highest highs soon crash and dissipate, wallowing once more in a proggy bog.
Others Tagged With