Shortlist Music Prize presents top 10 finalists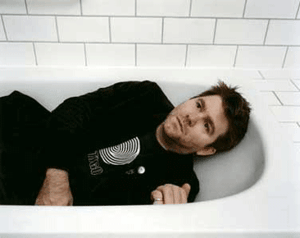 Shortlisty, swing my way! If you're experiencing year-end-list withdrawal now that January's almost over, the Los Angeles-based Shortlist Organization has just the panacea—the 10 finalists for the 2007 Shortlist Music Prize, whittled down from the 54 long-listed nominees announced in December.
2007 Shortlist Music Prize Top Ten:
Arcade Fire
Burial
Feist
Justice
LCD Soundsystem
M.I.A.
Spoon
Stars
Wilco
Working for a Nuclear Free City
The Shortlist, which began in 2001, is more or less the American equivalent of the Mercury Music Prize, a 15-year-old British institution that was recently renamed the Nationwide Mercury Prize in honor of the cash money that comes with sponsorship.
While Mercury judges choose finalists solely among British and Irish performers, Shortlist listmakers could nominate any band or artist that released an album in the U.S. between Jan.-Nov. 2007—as long as that album hadn't been certified Gold (Gold = 500,000 or more sold domestically). Previous Shortlist winners include Sigur Rós, N.E.R.D., Damien Rice, TV on the Radio, Sufjan Stevens and Cat Power (don't forget to vote for your favorite Cat Power album in this week's Paste poll!).
This year's five listmakers were veteran KCRW radio host Chris Douridas, Snow Patrol lead singer Gary Lightbody, The Killers' drummer Ronnie Vannucci, CMJ's Vice President of Content Rev. Moose, and the hosts of Hunnypot Radio.
Although Shortlist hosted concerts featuring the nominees every year from '01-'04, after a controversy in 2005 between original founders Greg Spotts and Tom Sarig, MTV reported Spotts' reasoning behind eliminating the annual shows: "It's hard to put on the concert, because there are logistics and things beyond your control ... which is why I want the Shortlist to be more fluid. I don't want it to be handed out at some fancy, dress-up gala held just for people in the music industry. I don't like the idea of it being some sit-down, rubber-chicken affair."
Prepare to throw your own affair—free of rubber fowl, hopefully—when the winner is announced in February.
Related links:
ShortlistOfMusic.com
Paste Review: '04 Shortlist Prize Concert/Ceremony
Greg Spotts' blog on FastCompany.com
Got news tips for Paste? E-mail news@pastemagazine.com.
Others Tagged With