4 to Watch: Bon Iver
One Less Drifter in the Snow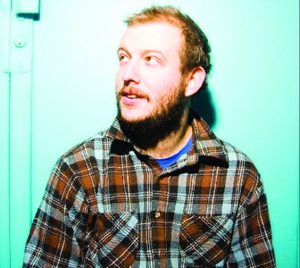 Hometown: Eau Claire, Wis.
Fun fact: Justin Vernon, Bon Iver's sole proprietor, recently produced albums for The Rosebuds and Land of Talk.
Why he's worth watching: His stunning breakthrough For Emma, Forever Ago was self-released in 2007 to scattered but rapturous praise—mostly on blogs—and was given a proper reissue by Jagjaguwar in February.
For fans of: Iron & Wine, M. Ward, TV on the Radio
Justin Vernon had a rough 2006. His longtime band, DeYarmond Edison, broke up soon after relocating from Wisconsin to North Carolina; then he was slammed with severe mononucleosis, and was bedridden for three months. Despite a feeble return to music—recording and distributing forgettable, one-off solo stuff at local shows—this self-described "shit ride" left him in fugue.
"I was ready to give up the idea of being a professional musician," Vernon says. He finally sought refuge in his father's hunting cabin, where for three months during the brutal Wisconsin winter he lived alone on stockpiled coffee, homemade soups and venison from deer he hunted himself. "The sound of your thoughts are pretty loud when you don't open your mouth to say words to anyone for a long time."
He began recording again, this time impulsively, unfettered and unfiltered. Between long tractor rides and firewood-chopping binges, he transcribed lyrics, put guitar parts to tape and looped his vocals into gauzy oblivion, channeling his mind's clamorous racket into music. It was months after leaving the cabin that he realized he'd made an album—the spooky, subtly rich For Emma, Forever Ago. At once slow-burning and icy, like the onset of frostbite, only a few flourishes—a horn part here, a friend's harmonies there—were added after Vernon's return from his season in the North.
And thus the name: Bon Iver is a play on bon hiver, French for "good winter." "It's my new identity that I've stumbled across after a lot of years of searching and wondering what the hell I was doing," Vernon says. "I want to be making records like this until I'm dead."