Rhymefest remixes Michael Jackson, readies El Che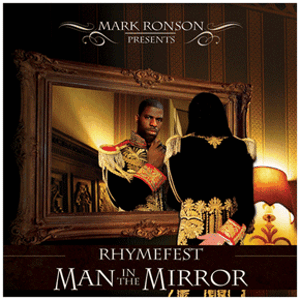 We recently reported on the 25th anniversary edition of Thriller, which includes classic Michael Jackson songs remixed by will.i.am, Kanye West, Fergie and Akon. A big deal, for sure, one that played a part in our March issue cover.
However, if the thought of Fergie and Akon dueting with the King of Pop makes you groan, check out the newest MJ dedication mixtape, Man in the Mirror, by rapper and co-writer of the Kanye West song "Jesus Walks," Rhymefest. The album features Talib Kweli, Ghostface Killah and Mary J. Blige, and was produced by Mark Ronson.
The Chicago Tribune recently called the release "the best Michael Jackson album in nearly two decades". Throughout the mixtape, Rhymefest demonstrates his deep respect for Jackson, both musically and as a iconic personality. He even goes as far as to call himself the "number one Michael Jackson fan in the world."
Man in the Mirror is available for download, free of charge, at the online Rhymefest store. Rhymefest's debut album, Blue Collar, was released in 2006, and is available on his site as well (not for free, though). The follow-up, El Che, is set for release this spring. Rhymefest had this to say on his MySpace blog about the sophomore effort:
"[El Che is] more than just a marketing attempt to bring back militant rap. It is my name. It is the spirit of change that fills me. I must come into the new year and admit that my severely underrated debut release BLUE COLLAR almost wounded me until I decided that I must fight with a revolutionary zeal for what I believe and know to be true: Hip-Hop needs heroes. Big Daddy Kane. Rakim. KRS-ONE. Public Enemy. Hell, Biz Markie. Hip-Hop needs its heroes. Who will step up and be the great heroes of today? I can't give myself that title; however, I can show you how to bounce back like one."
Man in the Mirror tracklist:
1. The Cipher (Rhymefest & Michael Jackson)
2. Can't Make It (Rhymefest)
3. "Thriller" Skit
4. Get Up (Rhymefest ft Wale)
5. Dancin' Machine (The Jackson 5 ft Rhymefest)
6. Flip It Skit
7. Never Can Say Goodbye (Rhymefest ft Talib Kweli)
8. Mike The Mentor (Rhymefest ft Michael Jackson)
9. No Sunshine (Rhymefest)
10. Caught Up Skit
11. Foolin' Around (Rhymefest ft Dres)
12. Set The Mood
13. Breakadawn (Rhymefest ft Daniel Merriweather & alpha)
14. Windbreaker Skit
15. Higher Intro
16. Higher (Rhymefest)
17. Mark vs. Mike
18. All That I've Got (Rhymefest ft Ghostface Killah & Mary J. Blige)
19. Maybe Tomorrow (Michael Jackson)
20. Sunshine Skit
21. Coolie High (Camp Lo ft Rhymefest)
22. Family Reunion (ft Tito, Randy, Mike & Rhymefest)
23. Much Love Skit
24. Man In The Mirror (Rhymefest ft Michael Jackson)
Related links:
Rhymefest on Myspace
Paste: Kanye, will.i.am, more remix for Thriller anniversary
RhymefestStore.com
Got news tips for Paste? E-mail news@pastemagazine.com.
Others Tagged With