Kimya Dawson to release children's album in August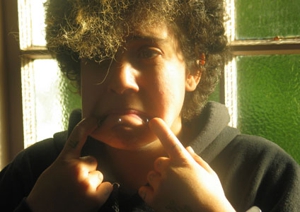 During her Wednesday night show at SXSW, Kimya Dawson announced that her forthcoming children's album, Alphabutt, is set to be released by K Records sometime this August. Now that the Moldy Peach has tackled the aches of adolescence for the Juno soundtrack, the songstress will move on to a more rewarding stage of life—namely, childhood.
Employing a cast of wide-eyed, three-foot-tall wonders for backup singers, Dawson reports on her LiveJournal that they just finished recording the album at the end of February. Click below to watch an impromptu performance of the title track, with an oh-so-very-Kimya-Dawson rundown of the 26 letters of the "Alphabutt" (sample lyric: "B is for butt, C is for cat butt"):
Related links:
KimyaDawson.com
Kimya on Krecs.com
Paste blog: Festivus @ SXSW

Got news tips for Paste? E-mail news@pastemagazine.com.
Others Tagged With