Oliver Stone casts Brolin, Banks, Cromwell for W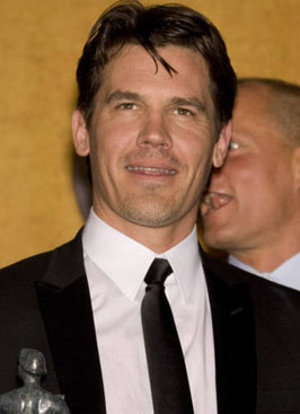 Director Oliver Stone, the Oscar-nominated jack-of-all-trades with a penchant for presidents, is setting in stone (pun so intended) the cast members for his forthcoming W, a biopic on George W. Bush.
Josh Brolin, recently in No Country For Old Men and American Gangster, had already been cast as the President for the lead role, and Elizabeth Banks, who just finished filming a Porno, was cast as First Lady Laura Bush.
Most recently, James Cromwell was set as W's father, President George Herbert Walker Bush, and Ellen Burstyn as the former first lady, Barbara Bush. This is not Cromwell's first role in a historical biography; he played Prince Philip alongside Helen Mirin in 2006's The Queen.
The screenplay was written by Stanley Weiser, Stone's old NYU classmate, and will be produced by Moritz Borman, who teamed up with Stone for World Trade Center and Alexander. It is scheduled to begin shooting in Shreveport, La. at the end of April. The team is hoping to have it ready for distribution by the November election, or by the time Bush leaves the White House at the latest.
Despite a past of negative comments about Bush and his various policies, Stone told Reuters that he plans to make "a fair, true portrait," of Bush, and that he has empathy for him as a human being. To that end, the film will not focus on Bush's time in the White House, but on his developmental years, including the father-son relationship between the two presidents, Bush's wild youth and his following conversion to Christianity.
Even with his claims of playing nice, though, Stone developed W under the title "Misunderestimated," and said that though Brolin shares the "old-time movie-star swagger" Americans associate with the current president, Brolin is also better looking. Sick burn, Stone...
Related links:
Oliver Stone on IMDb
James Cromwell on IMDb
News: Kevin Smith wants you to be in his Porno

Got news tips for Paste? E-mail news@pastemagazine.com.
Others Tagged With