Rock Band coming to Nintendo Wii in June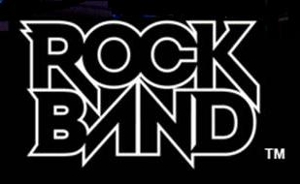 Hypothetical musicians, it may be time to get out your (fake) drum set and (real) drumsticks! It's official: Rock Band, the video game that has already won awards for its PlayStation and XBox versions, will be released on June 22 for the Wii.
Although at first it seemed that Nintendo was not quite interested in pairing up with Harmonix Music Systems, the geniuses also responsible for Guitar Hero, they gradually warmed up to the idea. Lots of speculation was involved, including a cross-platform mic coming out mistakenly labeled as Wii-compatible.
The game will be released as a special edition package, including the drums, the guitar and the mic, for $169.99. But don't go find a line to wait in just yet. The Wii version will not yet include the online or downloadable material included with the other formats, but will include five undisclosed additional songs.
A lot of bloggers are saying they won't spend any money on the Wii version to play the same songs over and over again when they could have endless fun on the Xbox or PlayStation. It seems only time will tell if the dog days of summer find gamers virtually rocking out with a white box or a black box.
Related links:
NintendoWiiFanboy.com
RockBand.com
Wikipedia's list of Rock Band songs

Got news tips for Paste? E-mail news@pastemagazine.com.
Others Tagged With