My Bloody Valentine to headline inaugural ATP festival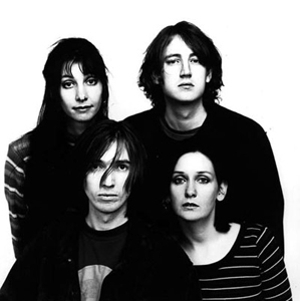 My Bloody Valentine will be headlining the inaugural ATP New York music festival Sept. 19-21, marking the band's first U.S. appearance in 16 years.
British concert promoter All Tomorrow's Parties is hosting ATP New York at Kutshers Country Club in Monticello. Described as a "boutique festival," the event will feature about 30 bands, and a capacity of less than 3,000 people. Other headliners for the three-day festival include Built to Spill, the Meat Puppets and Thurston Moore, which will also feature on-site amenities including tennis courts, golf course, swimming pool and nightly DJ sets.
My Bloody Valentine only recently announced the end of a 16-year touring hiatus that began in 1992 after the prolific Dublin rockers wrapped up their Loveless tour. The band continued recording a staggering amount of material, including 1994's …If and 1997's legendary "green album," but didn't play a single live show. Finally, to fans' and Paste staff members' unabashed delight, the band members announced in November that they would be playing a handful of U.K. dates, beginning June 20 in London.
If you want to be one of the first to witness the band's return to the festival circuit, the first batch of festival passes go on sale Friday at ATPFestival.com. Passes are available with or without on-site accommodation, which ranges from $450-1050 per room including festival admission.
More bands and festival information will be announced soon. Stay tuned…
2008 ATP New York partial lineup:
My Bloody Valentine, Built to Spill, Meat Puppets, Thurston Moore, Tortoise, Shellac, Mogwai, Polvo, Fuck Buttons, Autolux, The Drones, Low, Wooden Ships, Edan with Dagha, The Silver Mount Zion Orchestra
Related links:
ATPFestival.com
News: My Bloody Valentine reuniting soon?
Feature: The untold story of My Bloody Valentine
Got news tips for Paste? E-mail news@pastemagazine.com.
Others Tagged With