Sub Pops!: Iron & Wine, Wolf Parade, more to play SP20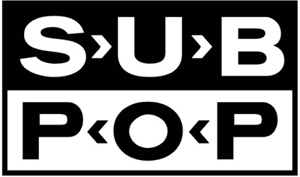 On April 1, this showed up on SubPop.com: "Today, and this is no April Fools joke, is Sub Pop Records' 20th Anniversary. When I asked Jon Poneman, aka The Jonald, how it feels to turn 20 he responded, 'The company maintains bowel movements at regular intervals so we're not nearly as grouchy as some other labels our age.' I couldn't put it better myself, but this is coming from a man who has never once used the bathroom in the office." If that's not cause for celebration, we don't know what is.
So then, the indie rock name-makers, "in an unabashedly conspicuous celebration of 20 years of not going out of business," will be hosting a series of festivities, the centerpiece of which will be the SP20 Festival, July 12-13 at Mary Moor Park in Redmond, Wash. (just outside Seattle). Rumors had been flying as to just what and whom these festivities would entail, but Sub Pop has started to put an end to the speculation. The list of performers includes acts from all across the label's catalogue, from new releases to reunions. Some of them are: Beachwood Sparks, Comets on Fire, Fleet Foxes, Flight of the Conchords, The Fluid, Foals, Grand Archives, Green River, The Helio Sequence, Iron & Wine, Kinski, Low, Mudhoney, No Age, Pissed Jeans, Red Red Meat, The Ruby Suns, Seaweed and Wolf Parade. More will be announced in the coming months.
Discounted $30 single-day or $50 two-day passes go on sale April 26 at SubPop.com or Ticketmaster.com. Ticket prices will increase May 10.
The label will also be hosting a comedy show July 11 at The Moore Theatre featuring Eugene Mirman, Patton Oswalt and Todd Barry, as well as putting out a series of re-issues in honor of entering their third decade of operations. The first re-issue will be Mudhoney's Superfuzz Bigmuff: Deluxe Edition May 22. They'll launch a limited edition of the Sub Pop Singles Club, and in their words, "throw a series of over-the-top birthday parties...this summer."
Happy Birthday, Sub Pop!
Related links:
News: Sub Pop digital store open for business
Review: Mudhoney - Under A Billion Suns
Review: Wolf Parade - Apologies to the Queen Mary
Got news tips for Paste? E-mail news@pastemagazine.com.
Others Tagged With