Weeds soundtrack to hit online right before season four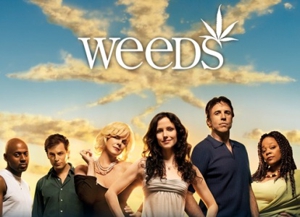 The Showtime network followed up its scandalous announcement of an early return for the hit show Weeds with a digital-only release of last season's soundtrack. The DVD of Weeds' third season will accompany the June 3 online release of its soundtrack, which starts off with the show's opening theme "Little Boxes," covered this time by Randy Newman. Other noteworthy artists in the soundtrack include The Dresden Dolls, Ween and 4 to watch veteran Beirut.
Meanwhile, season four begins June 16.
Tracklist:
1. Randy Newman - Little Boxes
2. Page France - Chariot
3. That 1 Guy - Buttmachine
4. Beirut - Scenic World
5. The Dresden Dolls - Girl Anachronism
6. Ween - You Fucked Up
7. Oh No! Oh My! - Walk in the Park
8. Illinois - Nosebleed
9. Great Lake Swimmers - Your Rocky Spine
10. Mr. Smolin - The Earth Keeps Turning On
11. Kevin Nealon - Just Like the Superdome
12. State Radio - Keep Sake
13. Eleni Mandell - Let's Drive Away
Related links:
Weeds on Showtime
YouTube: Original Weeds Theme (by Malvina Reynolds)
News: Shins, Man Man record song for Weeds
Got news tips for Paste? E-mail news@pastemagazine.com.