Crosby, Stills, Nash & Young doc hits U.S. theatres in July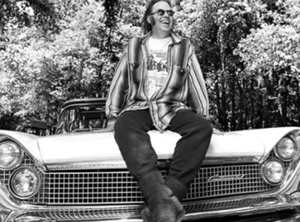 CSNY doesn't always stand for Crime Scene: New York, or any other might-be primetime television murder-drama. In this case, in fact, it stands for four gentlemen as far on the other side of the spectrum as one can get: beloved peace activists and musicians, Crosby, Stills, Nash and Young.

The latter of these men, Neil Young (who now officially has a spider named after him?!?) has produced a documentary entitled CSNY - Déjà Vu. Yes, it shares its name with the second CSNY album, and yes, it shares some similarities. Déjà Vu the first time focused on anti-Vietnam sentiments, and Déjà Vu all over again (couldn't resist) focuses on the band's Freedom of Speech tour in 2006, which supported Young's Living in War album. It, as you may have guessed, had an anti-war theme, and included a song entitled "Let's Impeach the President." Nation-wide up-in-arms-ing ensued.


The documentary premiered at Sundance in January, at which time the band members said they would like a November release date, which would be just in time for the Presidential election. Roadside and Lionsgate are teaming up to make sure that happens, sending it to theatres in 15 select cities in July, as well as handling a nationwide video-on-demand release at the same time. The DVD itself will be released on the band's label, Reprise, right before Election Day.

Another film company, Fortissimo, has sold the film to Australia, Europe, Israel, Japan and Latin America.

Related links:
News: Neil Young Releases Archive Collection on Blu-Ray
News: Neil Young Gets Feminized on Tribute CD
NeilYoung.com

Got news tips for Paste? E-mail news@pastemagazine.com.

Others Tagged With