She & Him kick off Lillywhite and WXPN's Avatar Sessions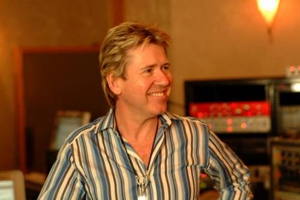 Steve Lillywhite, Grammy Award-winning music producer amongst music producers, will be joining up with World Café host David Dye for the Lillywhite Sessions at Avatar Studios on Philadephia's WXPN. Now, before you get all huffy and complain about the City of Brotherly Love getting all the good stuff, keep in mind that WXPN is syndicated nationally, and World Café is broadcast on NPR. Which means you can hear it, regardless of where you live.

Both Lillywhite and Dye seem very excited at the prospect of working together and sharing a broadcasting booth; each cites the other's enthusiasm for and encyclopedic knowledge of music as reasons this is going to be new ground musically. Dye said in a statement that he "simply can't wait to pick [Lillywhite's] brain about every session he's ever done!"

The premiere Lillywhite Session will feature She & Him, recorded at the legendary NYC Avatar Studios, as well as a discussion about U2's War. It will air on June 11.

The week before that, World Café's weekly top five will be a special edition: Lillywhite will talk with Dye on World Café about the top five songs most significant to his career. You can tune into that on June 6.

Related links:
News: U2 to Remaster and Release Boy, October, War
News: Daytrotter Radio Premieres on Philly's WXPN
World Café on NPR.org

Got news tips for Paste? E-mail news@pastemagazine.com.

Others Tagged With