Michael Moore to start work on Fahrenheit 9/11 sequel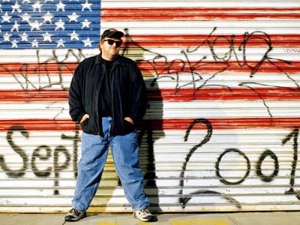 Michael Moore plans to dip his brush into the pot of political dissent and dissatisfaction once again. The Oscar-winning director and poster child for poli-docs is making a sequel to his hit documentary Fahrenheit 9/11 for Overture Films and Paramount Vantage, Variety reports. The film, referred to informally in some circles as Fahrenheit 9/11 ½, will start where Moore left off four years ago, examining the time since, and consequences of, the Bush administrations policies after eight years. In the first film, Moore presented a caustic look at President Bush's handling of the Sept. 11 attacks and the war on terror.
Moore will begin production on the film immediately, though he also plans on attending the Cannes Film Festival to promote the movie to international buyers. The sequel marks a departure from the Weinstein Company where Moore made his last two films including Fahrenheit 9/11. However, most of the principal people involved in the project have worked with Moore before. Overture CEO Chris McGurk and chief operating officer Danny Rosett both oversaw the release of Moore's Bowling For Columbine while at MGM/United Artists.
"Clearly we have a movie of global appeal here. Michael Moore is a very talented filmmaker, and this is a branded property," said Paramount Vantage head Nick Meyer. Indeed, Moore's films include three of the five top-grossing documentaries of all time, with Fahrenheit 9/11 being the highest-grossing documentary ever domestically. The sequel is slated for release in mid-2009.
Related links:.
Feature: A Golden Age for Poli-Docs
MichaelMoore.com
Fahrenheit911.com
Got news tips for Paste? E-mail news@pastemagazine.com.
Others Tagged With