GZA tours with album (apparently) looming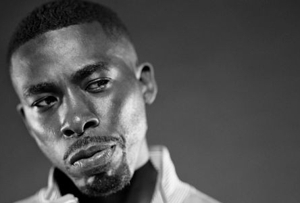 GZA's new album, Pro Tools, was due out Janurary 8. Five months later, there is no record to speak of and no release date. And it turns out the project might not even be a solo album in the first place. Apaparently, there is some sort of mystery surrounding Wu-Tang Clan release dates and general details. How odd.

More likely, a reporter simply mistook The Genius' online to-do list as his album info. If they would have read further down past "January 8: Pro Tools" to see "January 9: Update my
Wu-Chess
ranking,
terrorize Soulja Boy
message boards, check Netflix status for (insert obscure kung-fu film here)," the whole mess could have been cleared up.
One thing is for sure, though: GZA is touring this summer. He will be performing his seminal
Liquid Swords
album in its entirety at all these shows (as well as some new material). In addition to these dates, he'll also be supporting RZA at a few venues as the Wu-producer promotes his new (and equally inexplicably titled) album
Digi Snacks
.
July
3 -
Montreal, Quebec @ Metropolis Montreal (with Rza)
26 -
Toronto, Ontario @ Wakestock Toronto (with Rza)

August
8 -
Asheville, N.C. @ Deerfields Amphitheatre (with Galactic, Lotus)
21 -
Los Angeles, Calif. @ El Rey
22 -
Santa Cruz, Calif. @ Moe's Alley
23 -
Petaluma, Calif. @ Phoenix
25 -
Portland, Ore. @ Berbati's Pan
26 -
Seattle, Wash. @ Neumos
27 -
Vancouver, British Columbia @ Richard's on Richards
29 -
Salt Lake City, Utah @ Palladium
30 -
Denver, Colo. @ Cervantes

September
1 -
Dallas, Texas @ Palladium
2 -
Houston, Texas @ Warehouse
3 -
Austin, Texas @ Emo's
4 -
Minneapolis, Minn. @ Cabooze
5 -
Grinnell, Iowa @ Grinnell College
6 -
Madison, Wis. @ SoCo Music Series
7 -
Chicago, Ill. @ House of Blues
10 -
Baltimore, Md. @ Ram's Head
11 -
Atlantic City, N.J. @ House of Blues
12 -
New York, N.Y. @ Irving Plaza
13 -
Boston, Mass. @ Harper's Ferry
Related links:

GZA on MySpace
WuTang-Corp.com
News: Wu-Tang Clan wants you (to play chess)
Got a news tip for Paste? E-mail news@pastemagazine.com.
Others Tagged With